Leasing
---
With nearly 600,000 sf of expected retail space, Hampton Ridge is a new shopping destination for Rochester, NY and surrounding communities. Located in the Northwest side of Monroe County, Hampton Ridge is within easy driving distance of 45,000 households. Hampton Ridge will have over 15,000 sf of space dedicated to restaurants and cafes.
---
Available Space
Please contact us for a detailed site plan and property book. An overview of the property may be downloaded below.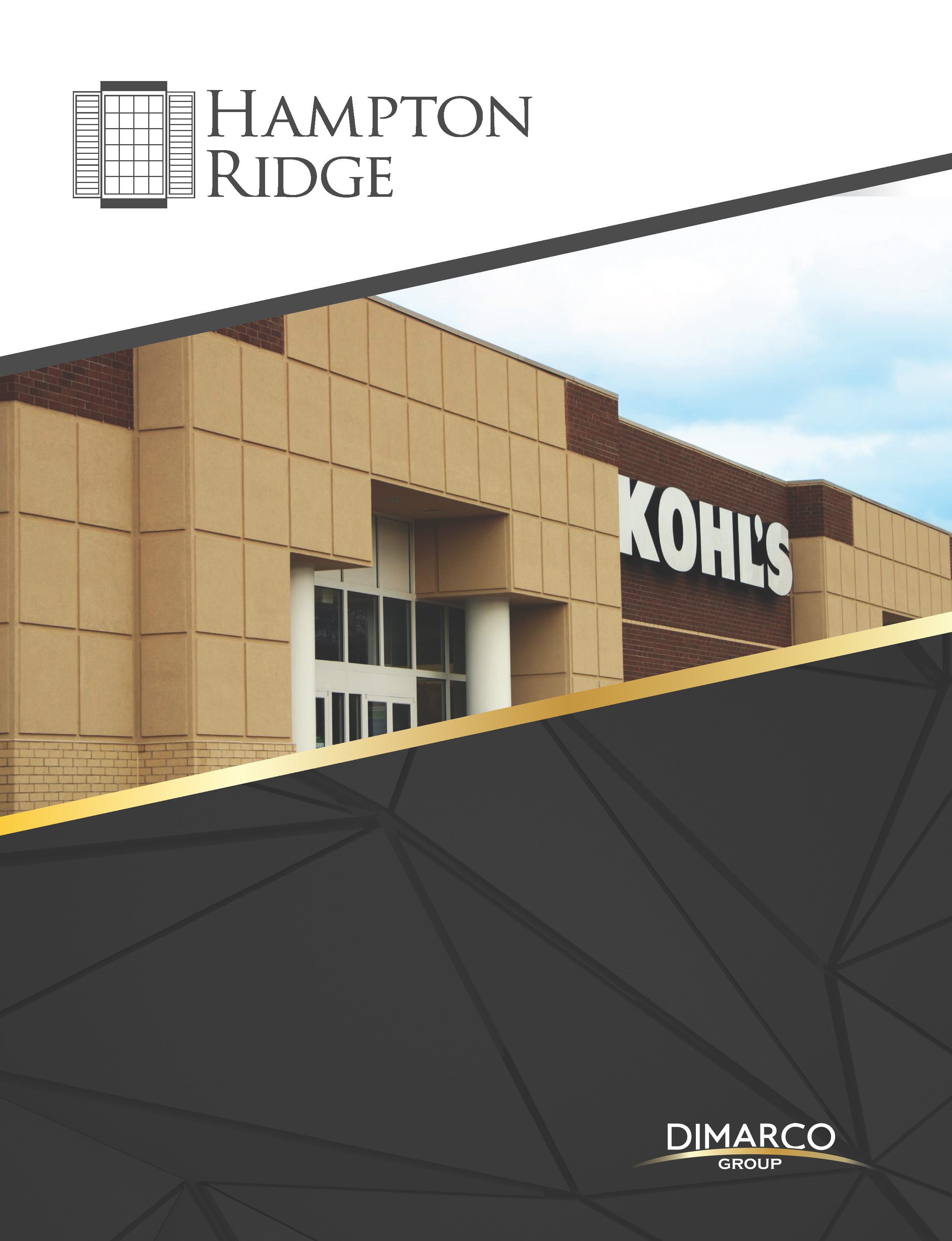 ---
Plaza Highlights
Conveniently located on West Ridge Road, an average 29,000 vehicles pass by Hampton Ridge daily. Drawing from Greece, NY, the largest suburb in the Rochester metropolitan area, Hampton Ridge offers tenants a great regional location and ample parking.
Location: Greece, NY
Site size: 90 acres
Current size: 143,593 sf
Projected size: 580,385 sf
Vehicles (ATD): 21,623
Zoning: Retail
"Residential development is growing in the Northwest section of the Town. The commercial corridor on Route 104 is continuing to expand westward with two large developments currently being proposed. With its strong population and high traffic counts, Greece will remain a strong draw for businesses for many years."
~Greece Chamber of Commerce
Hampton Ridge will attract customers from Greece, Spencerport, Irondequoit and Downtown Rochester!
---
See Available Space at other DiMarco Group Properties:
Properties Currently Under Construction:
Properties Currently Being Developed:
Our Advantages
Professionalism and Performance
Baldwin Real Estate Corporation, a DiMarco Group company, offers the highest quality service and performance to its tenants.
Focus on Client Objectives
We want you to be successful in your new retail location. We promote your business and drive traffic to the plaza through channels such as our website and Facebook page.
Honesty and Integrity
Baldwin Real Estate Corporation and DiMarco Group conform to a high level of ethical and professional responsibility.
---

Thank you for your interest in Hampton Ridge, a DiMarco Group property.
DiMarco Group Headquarters
1950 Brighton Henrietta Town Line Rd.
Rochester, NY 14623
585.272.7760
---